Attendees
Ashish Srivastava
IT & Digital Transformation Director
Medtronic
Chris Stoneley
Chief Information Security Officer
Cathay Bank
AIDS Healthcare Foundation
James Johnson
IT Network Security Director
AIDS Healthcare Foundation
Jivko Varlakov
Sr. Manager, Application Security
Hilton Worldwide
Joseph Clark
Senior IT Manager
Puffco
Michael Rembis
IT Security Director
NeoGenomics, Inc.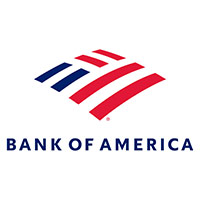 Paul J. Castillo
Senior Vice President, Global Information Security
Bank of America
First American Financial Corporation
Smeeta Mital
Manager, Sr. Product Manager
First American Financial Corporation
Edwards Lifesciences Corp
Tom Hartmann
VP Digital Transformation
Edwards Lifesciences Corp
For more information, contact marketing@cdmmedia.com or call +1 312.374.0805.
Here's what our past attendees had to say:
Overall the presentations were interesting and informative. The Think Tank / Rountable sessions were the most valuable part of it.
Vice President IT - Systems & Service, Johnson Controls
This summit was a great opportunity to engage around common pressure points with senior members of the IT community!
IT Director, Pernod Ricard
It was very enlightening to learn how current and future challenges are being faced by the CIOs of the participant companies, as well as the evolution of IT management and how to stay relevant and current in this ever changing environment.
Group IT CC Communications & WAN Manager, Le Creuset
I think some of the sessions have been very strong, and also some of the informal interactions have been almost as valuable as the sessions themselves. I think it's a very nice high-level group, small enough for people to really have conversations.
Director
Coming to this conference, I was a little dubious. However this has turned out to be the highlight of the year (in events).
Executive Director
Warning!
Future Watchers is not afiliated with CDM Media. The link on their website to ours does not indicate any relationship, and appears to be intended to deceive.